~ MY OLIVE ~



OLIVE was launched in Heusden, a small town in the Netherlands on May 7th - 2018
OLIVE is an exploration style 'small ship',
built in steel to the highest international shipbuilding standards by a Dutch boatyard outside Amsterdam.
Registered in Avatiu - Cook Islands, OLIVE is a private vessel unavailable for charter or any commercial activity.
She's a little under 80 feet and 90 ton. 
From main engines, stabilisers, computer and satellite systems to thrusters, communication and overall design,
OLIVE is 'state of the art'. 
Her modern but still classic exterior is exemplified through clean uncluttered lines.
The interior is fresh, open and daringly artistic.
Her private owner will sail the world with family and friends.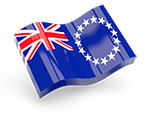 OLIVE's first extended passage saw her leave the Netherlands in May 2018 spending long periods of time in the Mediterranean and Caribbean countries before sailing via Panama to the Galapagos Islands, Marquesas Islands and Tahiti. Then heading to Fiji via her home port in the Cook Islands and Tonga. After two months in Fiji she sailed to New Zealand, arriving in Auckland, December 2019.
*********
Call Sign: E5U3397  -  MMSI No: 518100483  -  O.N: 2506
*********
"All I want to be is very young always and very irresponsible and to feel that my life is my own-to live and be happy and die in my own way to please myself."

 ~ Zelda Fitzgerald


oliveocean.com